Personalize Your Urn
JustUrns.com offers the option to add Personalization on a wide range of products for only $99.
If the product you choose contains the option to Add Personalization simply choose Yes from the dropdown menu. This will prompt you to Choose Font and a text field will appear to add your personal text to that product.
Thank you for choosing JustUrns.com...
JustUrns.com was created in response to the many families we have served through our funeral home over the years who have told us that it is a shame that our funeral home products were only available to consumers in the Edmonton area.

Our candid approach and low cost on products and services have renewed the trust people once had in the funeral industry. We have been told by the thousands of families that we have served that we far exceed any of our competition for value in the marketplace and that our service is unparalleled.

JustUrns.com now gives everyone in Canada the opportunity to buy our products at the same prices that consumers in the Edmonton area are offered.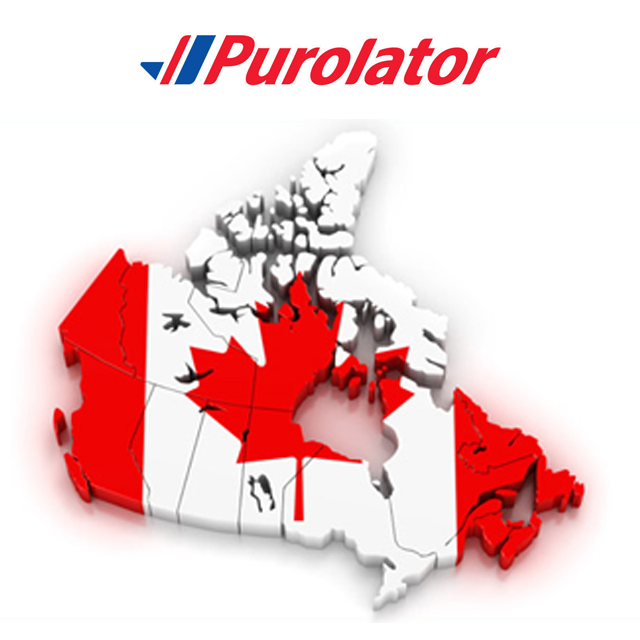 FREE Canada-Wide Shipping!
To add even more value, we offer FREE Canada-Wide Shipping via Purolator Ground as a default. If you require your product quicker, you can request Purolator Express at a flat rate of $25.00.

Please note that Purolator Express is NOT available for Personalized items. Personalization requires up to 2 business days to process and dispatch. Once your order is prepared for shipping, you will receive an email containing the tracking information for your shipment.
LoveUrns® TreasureBox™
Signature Velvet Bags, Boxes and Pouches
All Adult LoveUrns® and Tealights come with a black velvet pouch with gold string. Keepsakes are packed in velvet boxes, with the LoveUrns® gold heart logo.
Treasure™ cremation jewelry pieces come packaged in a beautiful TreasureBox™ that will store your Memorial Jewelry with dignity and respect when not being worn.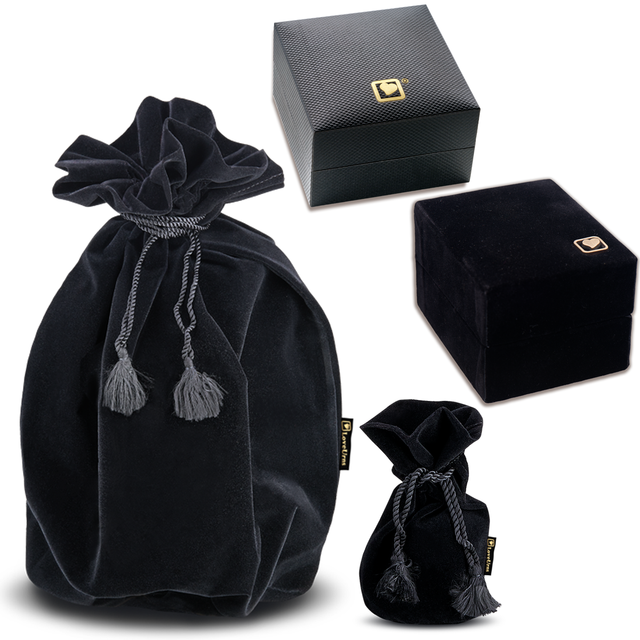 JustUrns.com will accept an unused item in its original packaging which has not been in contact with cremated remains (within 30 days of purchase).

We DO NOT offer returns on personalized items.

You can expect your refund within 3-5 business days of us receiving your returned product. This allows for us to inspect the returned item(s) and process your return payment.

If your return is a result of our error or defective product, we will refund the cost of the merchandise and all original shipping charges (if applicable).
If you are returning a cremation urn and we determine that it has been used (where you have placed Cremated Remains) or is missing packaging accessories, you will NOT be eligible for a refund. Please contact us via email BEFORE you place any Cremated Remains in the urn.

You can expect your refund within 3-5 business days of us receiving your returned product. This allows for us to inspect the returned item(s) and process your return payment.

JustUrns.com will refund the original shipping cost (if applicable) on unused or defective items. We will not refund any shipping costs associated with returning the item to us. We do not provide return shipping labels.
JustUrns.com will generally ship your order within 1-2 business days. Transit time varies from 1-9 business days, depending on your location. If you require an item faster, you may request Express Delivery Service which takes between 1-3 business days to arrive. *We do not offer Express shipping on Personalized items.
We will provide you with a Purolator Tracking number by email once your order has shipped.
JustUrns.com will ship to all Canadian addresses using Purolator Ground Service. We are unable to ship to PO Boxes, therefore require a physical address. We are unable to ship outside of Canada.
The general rule is that the weight in Pounds (lbs) before cremation equals Cubic Inches in ashes.
For example:
If the weight was 60-225 lbs = Adult Urn (up to 225 cubic inches)
If the weight was 30-60 lbs = Medium/Child Urn (up to 60 cubic inches)
For dividing remains or small mementos = Keepsake/Tealight Urn (up to 30 cubic inches)
If the urn is a classic shape such as a Divine Flying Doves Urn, the top lid is threaded and can simply be turned to the left to open.
For more specialized urns such as the LoveUrns Wings of Hope or LoveHeart; the opening is at the bottom of the urn. There is a black felt circle; remove the gold logo sticker and you'll see a line. Insert a quarter or other straight edge tool into the line and twist to the left to unscrew the threaded bottom.
Urns are easy to fill. Typically, our customers are given a temporary container by the cremation provider, which contains the cremated remains of the deceased. We suggest placing an empty bag inside the urn you have purchased and pouring the remains from the temporary container into the bag, then seal it with a zip tie or similar. Some funeral homes will also assist with filling the urn for you.
We recommend checking with your airline prior to traveling, as many airline and country guidelines can differ. In most cases, airlines will require proper accompanying documentation such as a Death Certificate and/or Certificate of Cremation. Ideally the urn should be placed in your carry-on baggage so that it can be scanned and screened at the Security Checkpoint.
We DO NOT recommend wearing cremation jewelry daily.
Swimming, bathing, or exercising while wearing jewelry can expose the delicate metals to water, sweat and chlorine which can be damaging. Submerging cremation jewelry in water can introduce humidity inside, potentially disturbing the cremated remains.

We recommend cleaning your jewelry piece with the cleaning cloth included to remove built-up oils or debris and rejuvenate the lustre of your item.DO NOT use any jewelry soaks/cleaners as this will compromise the cremated remains inside. Store jewelry in Treasure box provided to prevent scratches and preserve plating.

Chemicals, lotions, and perfumes must not be used on or near your cremation jewelry as this will cause tarnishing or discoloration.

Sealing the Jewelry Cavity
Ensure the screw can be inserted all the way into the piece. If not, this means there are too many ashes inside. Please ensure the screw is tightened STRAIGHT into the cavity hole using the provided Allen key only. If it is tilted even slightly it will not insert completely and lay flat.